Sat, 2009-01-24 13:05 — Pascal Van Cauwenberghe, Portia Tung
To make lasting changes, we need to visualise the situation, understand the system, know how to improve it and work together. The Theory of Constraints tells us how to do all that.
In this game, we apply the "Five Focusing Steps" process improvement method from ToC. Step by step we use Agile, Lean and Real Options techniques to make our "work" more fun and productive.
After the simulation game, you'll be able to apply these techniques to your work.
You'll be able to use the open source "Bottleneck Game" to share these techniques with others.
Max. 60 players
Process/Mechanics
Simulation

| Length | Total | Contents |
| --- | --- | --- |
| 15' | 15' | Set up the simulation and explain the rules |
| 5' | 20' | Game iteration 1 |
| 15' | 35' | Analyse iteration 1 and select improvements for the next iteration |
| 5' | 40' | Game iteration 2 |
| 15' | 55' | Analyse iteration 2 and select improvements for the next iteration |
| 5' | 60' | Game iteration 3 |
| 15' | 75' | Analyse iteration 3 and review the Five Focusing Steps |
| 15' | 90' | The Sixth and Seventh Focusing Steps and applying this in the "real world" |
The game description and its materials can be downloaded from http://agilecoach.net/Sessions/TheoryOfConstraints/BottleneckGame.html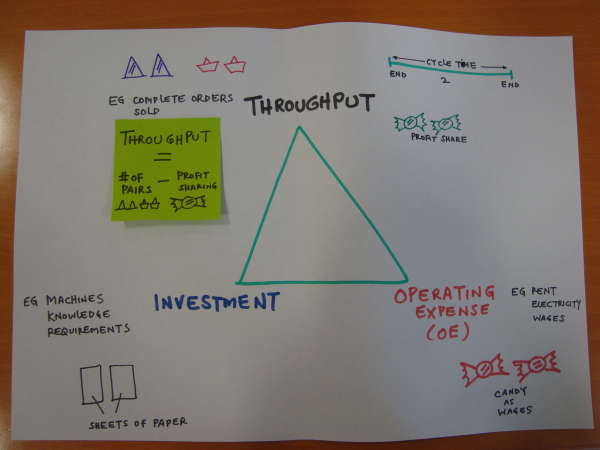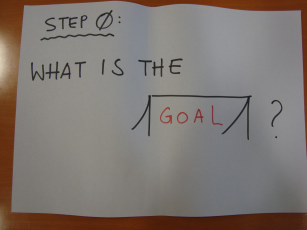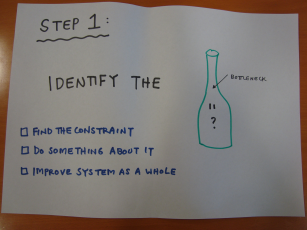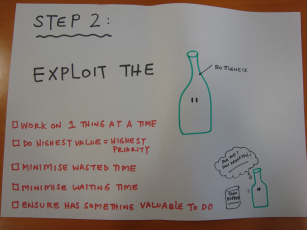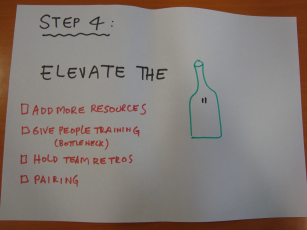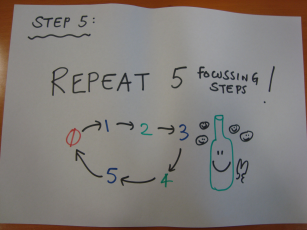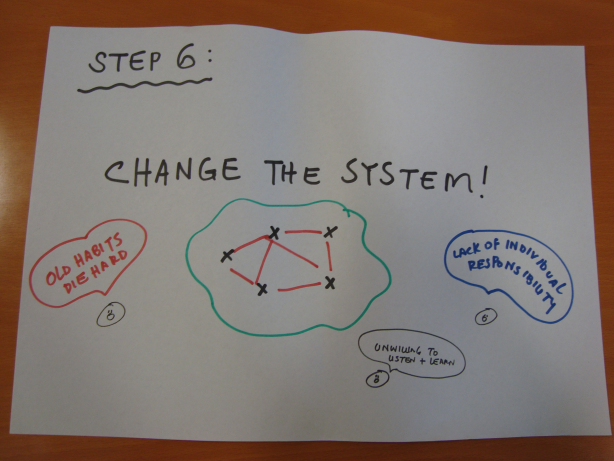 Learning outcomes
Learn Agile, Lean and Real Options techniques
Learn how to understand processes, a crucial step in business analysis
Learn how to use the Theory of Constraints, the Five Focusing Steps and Throughput Accounting to improve processes
Learn how to explain all of the above to your teams and customers
Learn how to create a shared "big picture" vision of a value stream for people and teams who work in functional silos
Learn how to get teams to collaborate to reach a common goal